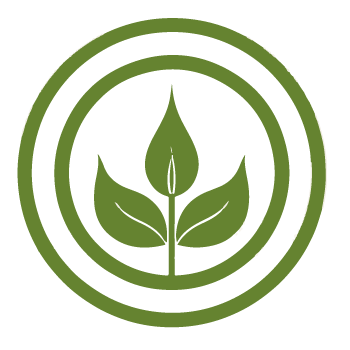 Garden's Whisper is a team of gardening enthusiasts with a passion for helping others create their dream gardens. We aim to provide expert advice, useful tips, and reliable resources to both beginners and experienced gardeners.
Our goal is to offer practical guidance based on personal experience and thorough research, ensuring that you have the information you need to make your plants and garden thrive.
Our Mission
Our mission is to deliver high-quality content to our readers. We meticulously research all our articles and strive to provide the most up-to-date information available. In addition, we share personal stories and advice from experienced gardeners who share their knowledge, passion, and goals.
Whether you're interested in succulents, indoor plants, or improving your outdoor garden, our articles cover a wide range of gardening topics. We cater to both beginners and experienced gardeners, offering insights to help you enhance your gardening skills. We strongly advocate for eco-friendly practices and sustainability, aiming to minimize our environmental impact while promoting a greener lifestyle.
Why Trust Us?
Our commitment to your gardening success is unwavering. We take pride in being your go-to source for expert advice, invaluable tips, and trustworthy resources. Here's why you can trust us with your garden:
Expertise You Can Trust: Our team comprises seasoned gardeners who have honed their skills through years of hands-on experience. When you turn to us for advice, rest assured it's backed by a wealth of knowledge and real-world gardening know-how.
Reliability at its Core: We understand the frustration that unreliable information can bring. That's why we take pride in offering trustworthy guidance based on rigorous research. Our commitment to accuracy ensures that you receive the most current and reliable information available.
A Passion for Sharing: Gardening is more than just a hobby; it's a way of life. We're dedicated to sharing our personal stories and the wisdom of experienced gardeners who are equally passionate about nurturing the Earth. Their insights, knowledge, and goals are all at your fingertips.
Comprehensive Coverage: Whether you're nurturing succulents in your cozy indoor space or transforming your outdoor garden into a botanical wonderland, our articles span a wide spectrum of gardening topics. We cater to everyone, from novices taking their first gardening steps to seasoned greenthumbs looking for fresh inspiration.
Eco-Friendly Advocates: We are staunch advocates for eco-friendly practices and sustainability. As stewards of the Earth, we strive to minimize our environmental footprint and promote a greener lifestyle. When you join us, you're enhancing your gardening skills and contributing to a more sustainable world.
Contact Us
If you have any questions or comments, please don't hesitate to contact us. We're here to help and would be delighted to hear from you!
If you're curious to learn more about the people behind Garden's Whisper and the passion driving us, we invite you to meet the team.
Thank you for visiting Garden's Whisper. We hope you enjoy your gardening journey!
Best regards, The Garden's Whisper Team
Featured In
---